I am sad to say that I was eliminated from the contest that I was participating in, because I did not read the rules carefully enough and uploaded incorrectly. I felt pretty silly at first, but then realized that half the contestants made the same mistake, so I guess that just confirms that I am average! LOL. But even though I am sad not to be moving on and playing in the contest, I am delighted to be able to share this layout with you. I created this layout for the
WWW.MakingMemoriesForYou.Org
Simplicity Or Embellishment Contest.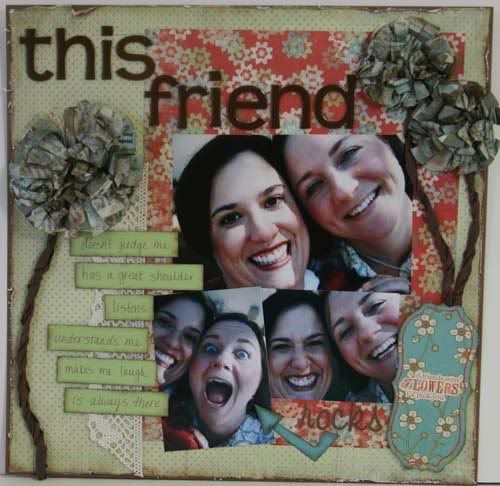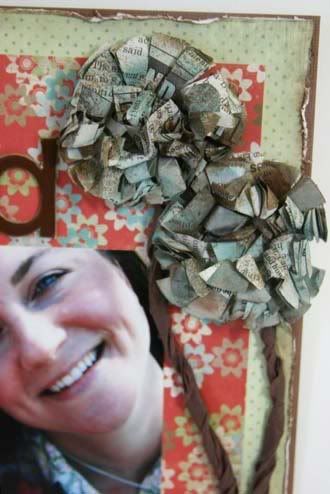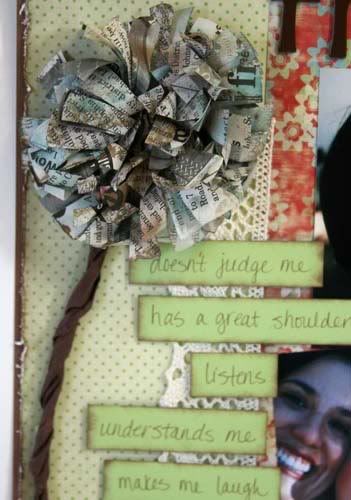 This layout is of my bestest and sweetest friend, Charissa. Yep, she rocks.
Patterned papers and Die Cut are Pink Paislee. Cardstock is Bazzill and SU. Lace is from Joanne's. The chipboard alpha is Scenic Route, and the alpha stickers are Basic Grey. I made the flowers using old newspaper. I sprayed them with Walnut Ink and then sponged on some blue ink. I found the idea to make flowers like these
here
- I think they are FABULOUS and love the way they work on this layout....you should try it! They were a lot of fun to make! The stems are just torn and rolled cardstock.
Aside from this one, I have just been working on cards. Slowly I might add. I spent the weekend with a HORRENDOUS migraine and am just getting back to myself, so I hope to get in some productive time this week and get the cards done so I can get back to SCRAPPIN!! Have a wonderful fabulous amazing week!